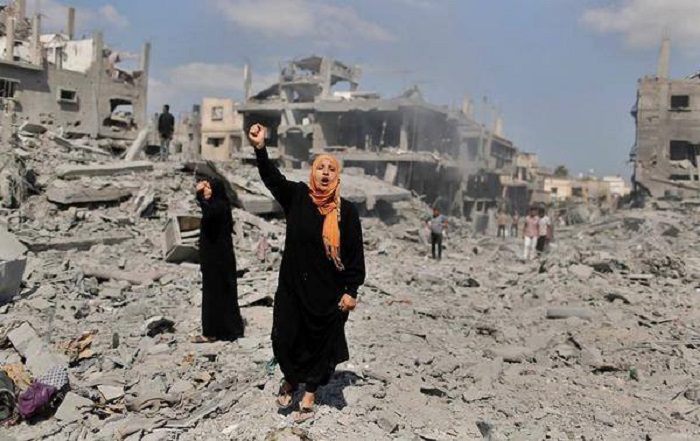 (Taghreed Atallah) – All support for angry and sad people who they missing for their safe homes and all what they lost during terrible Israel war, especially citizens of  "Shujayea" who they kick all journalist out from their destroy homes area, cause displaced people see they busy in coverage how dealing during the second human truce, in time their work can`t make them get better at least as they think!
Those families cause they top angry and nerves broke some of their material, shouting hardly on them, cause they coming for document their miserable lives, when they can't do anything for restore anything , while any one in their position will feel like what they did!
Exactly this what happened for the photographer Samar Abu auf, she post stuffy telling on her FB Page: "Don`t know how people shouted on me, why they broke my cam any way i excuse them, cause my cam not more expensive than any child killed in war". Without forget tell friends that she not finished yet from repayments cam,hopfull to continuo her work with another cam.
Okay the task of media depend on help in document events, they suffering much than any journalist do. But always every war on Gaza change to be international festival for media as usual.
In this situation people feel that all media just bring money from working in document their sad stories and pictures, in time they are NOT for showing or for push the world on weap well! In the same time the most need for them should be working hard on records the effects of terrible war on Gaza.
Any way those journalist part of citizen of Gaza, exactly who they also was destroyed their buildings, reporter for almayadeen Ahmed shaladan seen in picture stand on heap of his home, write behind this photo "stand on remaining of beautiful memories, where we had house here one day".