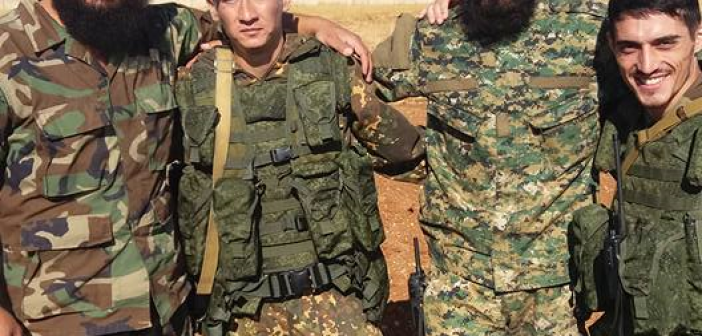 For the first time since the latter part of 2012, the Syrian Arab Army (SAA) and their allies are within 6km of the besieged Kuweires Military Airport in the Aleppo Governorate's eastern countryside; this news comes in three days after the Syrian Armed Forces restarted their large-scale offensive in the Deir Hafer Plains.
The primary unit leading this massive operation in east Aleppo is the Syrian Arab Army's "Cheetah Forces" (branch of the Tiger Forces) – they are currently under the direction of Colonel Lu'ayy Sleitan and his military advisors from the Russian Marines and the Iranian Revolutionary Guard Command (IRGC)
In a matter 24 hours, the Syrian Arab Army's Cheetah Forces – in coordination with Liwaa Imam Al-Baqeer (Imam Al-Baqeer Brigades) of the National Defense Forces (NDF) and the Russian Air Force – liberated the imperative city of Jabboul (6km from the Kuweires Military Airport) after intense firefights with the Islamic State of Iraq and Al-Sham (ISIS).
With the capture of Jabboul and the advance to 'Ayn Sabil, the Syrian Armed Forces sit only three villages away from the Kuweires Military Airport, which is approximately 6.2km from their frontlines.
Much of their success at this front in east Aleppo is owed to the Russian Air Force, who can be seen directly above the advancing soldiers from the Syrian Armed Forces.
The 300 soldiers trapped inside he Kuweries Military Airport have been confined to his area since they entered the Syrian Air Defense school at this base in 2011 – most of the men were cadets before the war.
FONTE: http://www.almasdarnews.com/article/syrian-army-closes-in-on-the-kuweires-military-airport-as-the-russians-pound-isis-in-east-aleppo/